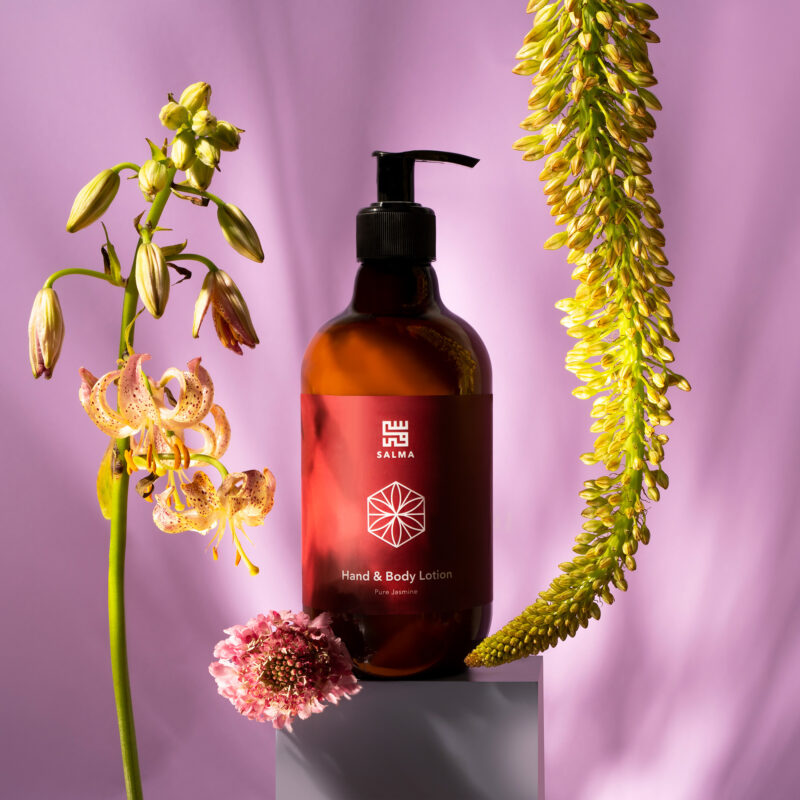 How to use your SALMA Hand & Body Lotion in the correct way:
Add a dollop (around a coin size) to your hand (more if your skin is particularly dry or on rougher areas such as elbows and knees)
Rub your palms together to warm up the lotion
Use your hands to massage the lotion into your body in small circular motions
Repeat until you have covered your entire body (don't forget your neck!)
You can find it in 3 different scents:
Pure Jasmine : Hand & Body Lotion Pure Jasmine 500mL
Sweet Almond : Hand & Body Lotion Sweet Almond 500mL
Lavender and Olive Oil : Hand and Body Lotion Lavender and Olive Oil 500mL
Check out the full post here: https://www.instagram.com/p/Ci-rqcRtZ6U/?utm_source=ig_web_copy_link
We specifically seek an alternative to harmful chemical products of the cosmetics industry. At Salma, believing in natural beauty rituals passed down, as well as in the power of olive oil and in celebrating mother earth and its generosity. Generally, we bring you products that are safe, non-toxic, and highly effective. We believe in the power of the Lebanese nature to bring these results.
Above all, we offer the best quality personal care and beauty products accessible to everyone, while supporting our communities.
We believe that opportunities to support and nurture others are all around us. Furthermore, Salma Group donates personal care products and creates local job opportunities.
Certainly, we learned early on that there's only one way to ensure that every product reflects our values. In fact, that's why we dream up, research, develop, test, blend, bottle, market, and ship all Products in one place.