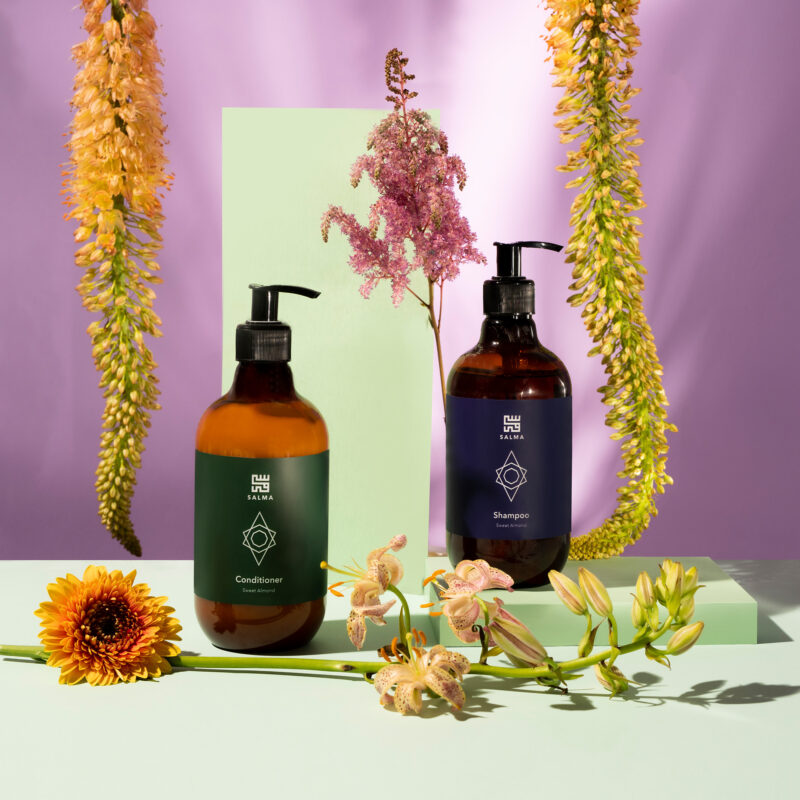 How to use your SALMA Conditioner in the correct way:
Apply the product correctly
As you apply the conditioner, concentrate on the ends of your hair, where the majority of any damage will be concentrated.
Use the Salma Wide Tooth Hair Comb https://lb.salmalovesbeauty.com/product/wooden-hair-comb/ to comb the conditioner through your hair so it fully penetrates all of it. Leave the conditioner on your hair for 2-3 minutes then rinse thoroughly.
Leave in conditioner
Gently towel-dry your hair to remove excess water after a shower.
Gently comb through your hair with Salma Wooden Wide Tooth Hair Comb https://lb.salmalovesbeauty.com/product/wooden-hair-comb/ . Avoid the crown of your head.
Let your hair air-dry, or continue to style as normal.
https://www.instagram.com/p/Cik9M3TsneV/?utm_source=ig_web_copy_link
We seek an alternative to harmful chemical products of the cosmetics industry. At Salma, believing in natural beauty rituals passed down, in the power of olive oil and in celebrating mother earth and its generosity. Generally, we bring you products that are safe, non -toxic, and highly effective. We believe in the power of the Lebanese nature to bring these results.
Above all, we offer the best quality personal care and beauty products accessible to everyone, while supporting our communities.
We believe that opportunities to support and nurture others are all around us. Furthermore, Salma Group donates personal care products and creates local job opportunities.
Certainly, we learned early on that there's only one way to ensure that every product reflects our values. That's why we dream up, research, develop, test, blend, bottle, market, and ship all Products in one place.